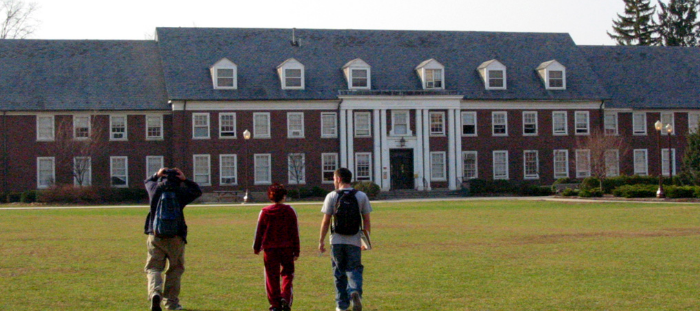 Working and Going Back to School—Getting Started
You hear about it everywhere—the benefits of having a college diploma—higher wages, more career opportunities and better job security. Of course, you want those things. Perhaps your employer has told you they think you should get your degree.
However, there is so much to decide—how to afford it and how to fit
going back to school into your work, family and home schedule.
RN NursingPrep experts have a few tips for the early stages of your degree planning. (We also have tips to help you in every step. You'll want to read about those in upcoming posts.)
Here are some suggestions to get you started.
Determine Your Goal
Are you in a job that you like and you would like to earn a degree or license to take you to the next level?
If so, you will want to learn what degree you need. It may be obvious, but not always. Talk to your managers and find out what degrees they have. You may have several options to consider for your degree path.
If you want to move into a career unrelated to your current job, talk to people doing that work and research it online. If you have a goal and plan when you look for schools you can evaluate them better because you'll know what to look for.
Make Records of All Your Experience and Qualifications
If you have a certificate or license for your job, that's a start. You'll want your high school diploma or GED in hand and any college classes you've already taken. Have you passed any CLEP, DSST or UExcel exams? Get those records.
Also, and this is important, record any additional training you have. Did your job train you for additional responsibilities? Find your certificate of completion or ask your employer for a record. Do you have side hustles for extra income that you trained for? Get that information.
Why gather all your experience?
Many colleges review a person's total work history and often grant credit for job experience. You may have already have earned college credit through your work and not even know it!
Research Programs and Schools
If you want to stay local, visit the campuses in person. College admissions officers will be happy to help. Working adults are often reliable and conscientious students—the school sees you as an asset to the student body! If you are a parent, find out what parent friendly services the campus has, like on-campus childcare.
Definitely find out what programs have a large selection of online courses. These will remove the obligation of being in class and you can plan them into your schedule on your own terms.
Any school you consider, review their credit-by-exam policies. CBEs such as CLEP or DSST exams give you credit by passing them. Wouldn't you rather pass a 90 minute exam rather than take a semester long course? It will save you both time and money to earn credit this way. Then you can focus on the core classes for your degree.
Do you want to work for your degree online? When you research online degrees, be sure that the schools are regionally accredited and that they will accept your previous credits.
Keep Track of Your Research
Keep track of everything you're learning in a notebook or online documents.
It's a big commitment of time, hard work and money to get your degree. Knowing as much as you can before enrolling in school should eliminate the kind of surprises that could derail you later. Your time is precious and you don't want to repeat any of this work because you didn't keep notes early on.
Communicate
Tell the vital people in your life that you want to get your degree. You'll want their support from the beginning.
Tell your employer or manager about your plans. They may have valuable advice to help you. There may be education benefits available through your work to help pay for school and your manager could help you apply for them. It is also good for them to know your plans because they'll know that adjustments to your schedule might have to be made. Bringing them in early shows that you are respectful of their responsibilities and enhances your reputation with them.
Tell your family your plans. There will be changes to their lives when you take on the additional responsibility of school. With plenty of time to prepare before you start classes, you and your loved ones will find the changes easier to adapt to.
Ready to Start?
We agree that these are quite a few suggestions just to get started on your college path. Incorporating school into your already busy life takes a lot of planning. The more you know, the better you can prepare for for the changes that will happen.
RN NursingPrep Perks offers an automated degree planning service previously only available to the military. It takes your experience and training and reviews over 450 schools to find the ones that will accept the most credit for what you've already done. Check out the full suite of education benefits available with a RN NursingPrep Perks.
Our next post will offer practical suggestions once you're ready to start your college courses.