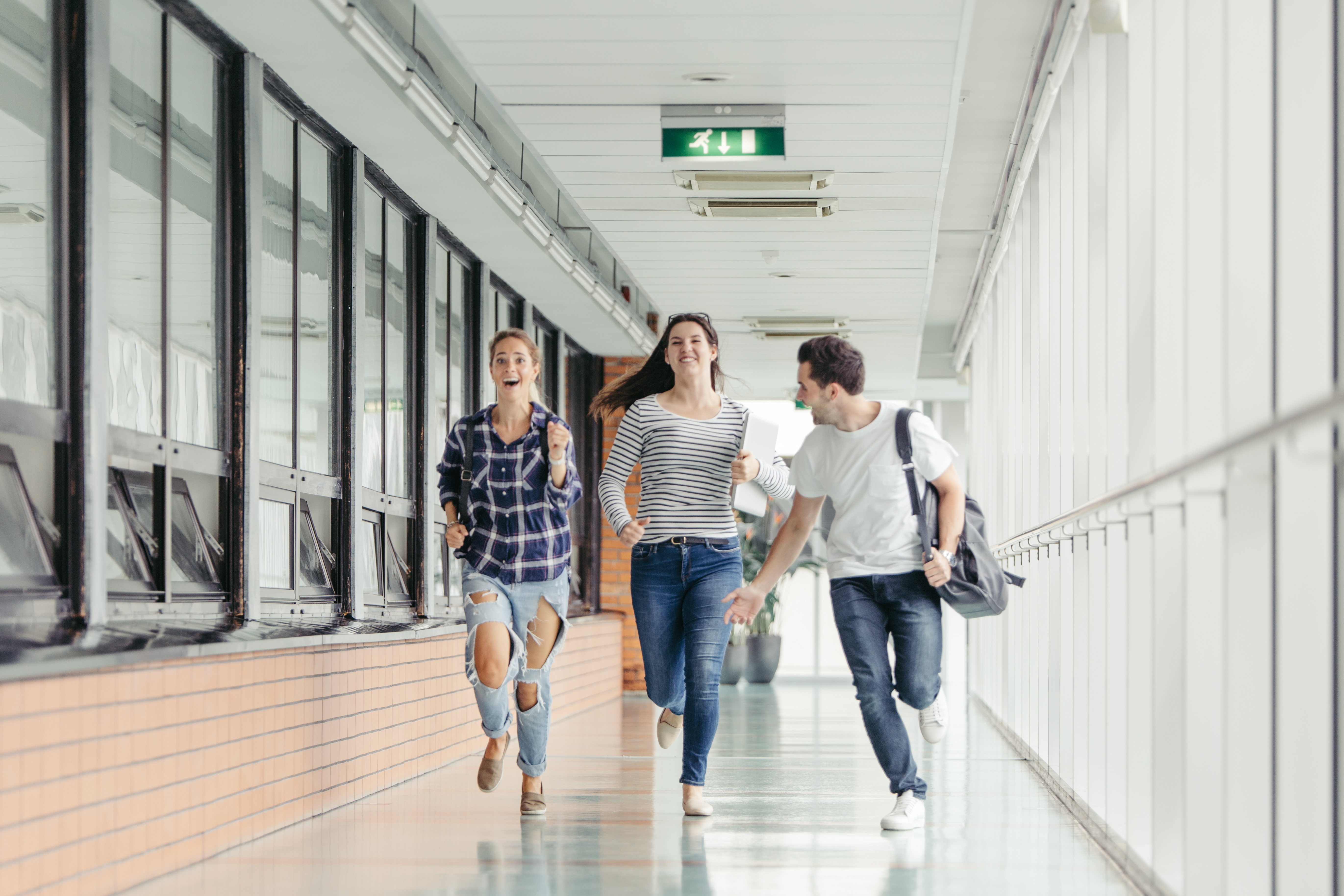 More and more colleges are adapting their practices to meet the needs of working adults—those with careers and families. Online classes are multiplying, more classroom courses are done at night or on weekends, allowing adults to earn their degrees while meeting their work and family responsibilities.
But, what if you are a high school student (or the parent of one)? You can earn college credit along with adults and 'regular' college students! A 50-year old program, often called the best-kept secret of higher education, is available to you.
The College Level Examination Program (CLEP) awards college credit when you pass their exams. There are 33 to choose from in a variety of subjects. Anyone, of any age, can take a CLEP exam.
You don't have to be enrolled in a college or even accepted into one when you take a CLEP exam. CLEP exam results are held for 20 years by the College Board and are applied when and where you choose to send them. If you're a high school student and pass a CLEP you can finish your high school career, take some time off to work, and walk into college with credits earned—entire semesters of college can be completed with CLEP.
If your high school has dual credit, AP or IB classes that you take, great! You may still find that CLEP can be added to those credits, covering additional subjects. If your school doesn't have college credit granting classes, CLEP exams are your ticket earning them on your own.
What are the benefits of CLEP? Well for one, you don't have to take the college class! No lectures, no assignments, papers, projects or exams. Think of the time saved. CLEP exams are 90 minutes in length. You will spend some time preparing for the exam, but in total it will be significantly less than the typical 120-160 hours spent in a semester course.
Another benefit is the cost savings. Would you like to save $1,610?
Today, the average cost-per-credit-hour is $574. A typical college class is 3 credit hours. That's $1,722 for one class, before you buy the textbook.
A CLEP exam fee is currently $87. The testing center where you take the exam will charge a proctoring fee that averages $25. This makes the testing cost $112. $112 vs. $1,722. What would you rather pay?
If you already know a college you're interested in, you can calculate your CLEP savings this way: Get the cost-per-credit hour for the school, multiply by 3 and then subtract $112. The result is the savings on one passed CLEP exam.
Taking CLEP exams in high school can make the college experience easier as well. Let's say you pass five CLEP exams during your high school career, and all five count for college credit. That's at least 15 college credits (basically an entire semester) earned before college even begins!
Be sure that you check with your prospective college(s) and make sure the CLEP exams you're going to take will count as college credit. With an already busy high school schedule, it might not be worth your time to pursue a CLEP exam that isn't going to earn you college credit.
If you're vying for spots in competitive universities and degree programs, every extracurricular activity and extra effort counts. In a sea of applicants with similarly stunning GPAs and ACT/SAT scores, you need to boost your application with accomplishments that go beyond honor's society and community service—that's where CLEP can help. Successful CLEP results show university admissions officers that you are dedicated to furthering your education, expanding your range of knowledge, and most importantly, working hard to achieve your academic goals. It will set you apart from all the other 4.1 GPA, three-sport athletes and student council officers who are vying for those college placement slots.
If you want to try taking CLEP exams while you're still in high school, you'll need to study so you gain the college-level knowledge to pass them. One good approach is to leverage what you've learned in high school already. For example—after your high school algebra class, study up in order to pass the College Algebra CLEP.
We hope that you will be inspired to graduate high school with college credit already earned through CLEP exams. High school students are one of the faster growing groups to take these widely accepted credits (over 2,900 institutions accept CLEP).

RN NursingPrep provides access to nursing courses that prepare its subscribers to pass ECE exams and earn their ASN. CLEP exams can help fulfill some of the general education requirements that are a part of earning your RN. RN NursingPrep's partner, SpeedyPrep.com, is an online CLEP preparation subscription service that prepares you to pass CLEP exams.